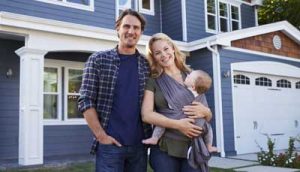 WHAT YOU NEED TO KNOW ABOUT THE COST OF AC
Serving Portland OR - Vancouver WA - Longview WA
There are a variety of different factors that go into the cost of having an air conditioning unit installed. This includes the size of your home and the type of system you prefer. For a more accurate price, contact us for your free personalized estimate. There are several different types of air conditioners, including:
Window Units: Homeowners can install these at a fraction of the cost of a full­-home install. Installation is simple, but they only add cold­ air relief to one room in your house, and they do not add equity value.
Split Systems: These are either mini ­split (ductless units) or central systems that are installed as outside and inside units
Central Systems: Uses a duct system that's usually combined with the heating system to cool off an entire home.
Portable Units: Come as a split, hose or evaporative system designed to conveniently travel with you to different rooms in your home.
COSTS TO INSTALL A CENTRAL AIR CONDITIONER
A new AC installation can cost anywhere from $4,000 to $15,000, though the total price depends significantly on a few factors such as:
Whether or not you already have a central heating system in place
Whether or not you need ductwork
Your home's insulation level
The brand and quality level of the AC unit you choose
The size of your home and the number of rooms
One of our professional contractors will perform a calculation on your home's livable square footage to determine the appropriate air conditioner for your home. A too­-large unit will cycle on and off all the time resulting in energy loss, and a unit that's too small will run constantly and cool your home inefficiently.
HOW MUCH CAN AC ADD TO MY MONTHLY BILL?
It typically costs between $0.06 and $0.88 for every hour that you run your AC unit. Over the course of a month, your AC will likely add between $15 and $212 to your monthly bill – assuming you run the unit for 8 hours per day.
READY FOR A FREE ESTIMATE?
Leave your information below, and we'll be in touch in 20 minutes or less.
HOW CAN I LOWER MY MONTHLY AC BILL?
Lowering your monthly AC bill is a great way to lower your monthly expenses and make your home more energy efficient. To lower your AC bill, try following these tips:
Optimize your temperature settings:

While you want your home to be comfortable, it doesn't need to be icy cold. Set your thermostat to a temperature that balances comfort and energy savings. In the summer, we recommend keeping it around 78 degrees Fahrenheit to stay cool without breaking the bank.

Upgrade to a programmable thermostat:

Smart thermostats allow you to schedule temperature adjustments based on your routine or daily weather patterns. That way, you can automatically reduce your AC usage while away from home, or keep it low until the afternoon sun is heating everything up. 

Use natural ventilation if possible:

Use cool morning or evening air to your advantage! Early in the morning or late at night, keep the windows open and use fans to circulate fresh air around your space. If you do so, though, remember to check that your screens are intact to avoid accidentally welcoming bugs indoors. 

Ensure your insulation is in good condition:

Insulation doesn't just keep the heat in; it also keeps it

out

of your space. Regularly check on your insulation, particularly in the attics and crawl spaces, to make sure it's still protecting you from thermal loss (or gain). 

Use window treatments to your advantage:

Many people underestimate just how quickly direct sun can heat up a room. If you leave your curtains open during the sunniest parts of the day, it will be much harder for your AC to keep your home cool. Insulating window coverings can also prevent the cool air from escaping your room.

Prioritize routine AC maintenance:

A clunky AC with dirty or broken parts won't work as efficiently as a well-kempt unit. Routine maintenance, such as changing the air filter or getting professional services, will keep your AC in optimal condition.

Minimize heat-generating activities:

Baking in the middle of summer is a surefire way to heat the entire house up. Avoid using the oven, stove, washing machine, or dryer during the warmest parts of the day if possible. 
DOES TURNING OFF YOUR AC SAVE MONEY?
You may be able to save money by turning off your AC, but it depends on how long you keep it off. For example, if you turn it off while you're away at work and then blast it on high as soon as you get home, you may actually lose money because your unit will have to consume more energy to get your room back to a low temperature. However, if you will be gone for a few days, keeping it off is a great way to save money. 
If you are just leaving the house for a day and want to save money on your cooling bill, we recommend just bumping up the temperature by about ten degrees until you get home. Doing so will keep your space relatively cool without consuming excess energy, allowing you to get it back to your usual comfortable zone with ease. 
WILL A HIGHER BTU SAVE MONEY?
The right BTU rating will save you money, but a higher number isn't always the best way to cut costs. 
In short, a British Thermal Unit (BTU) is a measurement that indicates the "power" of your AC – both in terms of how much energy it consumes and how much it is able to cool your space over the course of an hour. If you have a large home, a higher BTU will allow the AC to keep your home comfortable without overworking your unit. However, if you have a smaller home, a higher BTU will use an unnecessary amount of energy. 
To avoid overpaying on a unit that is more powerful than you need, we recommend choosing a unit that offers 20 BTUs for every square foot in the space you are trying to cool. Or, ask a professional! The experts at Apex Air can use the square footage of your home along with other factors, such as window sizes and amount of direct sunlight, to help you find a model that balances power with energy efficiency. 
WHAT IS THE MOST EFFICIENT TYPE OF AC?
Ductless heat pumps, also known as mini-splits, are considered the most efficient heating and cooling option on the market. They are small and incredibly versatile, allowing you to individually program the temperature in different parts of your house. While they are considered the most efficient option on the market, mini splits may cost more to install initially.
DOES AC ADD VALUE TO MY HOME?
Yes, an AC system can raise your property value by 5-10%! Homes with pre-installed heating or cooling systems are more appealing to buyers, allowing you to ask for a higher price. If you are planning to sell your property in the near future, investing in a new AC unit could pay off in the long run.
CONTACT A PROFESSIONAL HVAC CONTRACTOR TO INSTALL YOUR AC UNIT
Installing a split or central air conditioning unit is not a DIY project.  ­­It involves handling refrigerant, and only professionals licensed by the Environmental Protection Agency can handle it because it's considered a harmful chemical.
Contact Apex Air to help you with your air conditioning project. We offer competitive rates to help keep down the cost of air conditioning unit installation.
Back to Air Conditioning Installation

Air Conditioning Installation Costs In Vancouver WA & Portland OR
Serving the surrounding area
VANCOUVER | SALMON CREEK | ORCHARDS | BATTLE GROUND | RIDGEFIELD | CAMAS | WASHOUGAL | WOODLAND | LONGVIEW | KELSO | LA CENTER | HAZEL DELL | WALNUT GROVE | LAKE SHORE | CASCADE PARK | FIVE CORNERS | PORTLAND | GRESHAM | BEAVERTON | OREGON CITY | CLACKAMAS