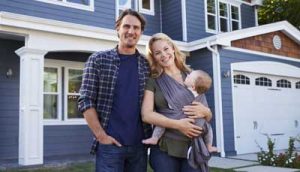 COST OF HAVING AN AIR CONDITIONING UNIT INSTALLED
Serving Portland OR - Vancouver WA - Longview WA
There are a variety of different factors that go into the cost of having an air conditioning unit installed. This includes the size of your home and the type of system you prefer. For a more accurate price, contact us for your free personalized estimate. There are several different types of air conditioners, including:
Window Units: Homeowners can install these at a fraction of the cost of a full­-home install. Installation is simple, but they only add cold­ air relief to one room in your house, and they do not add equity value.
Split Systems: These are either mini­split (ductless units) or central systems that are installed as outside and inside units
Central Systems: Uses a duct system that's usually combined with the heating system to cool off an entire home.
Portable Units: Come as a split, hose or evaporative system designed to conveniently travel with you to different rooms in your home.
READY FOR A FREE ESTIMATE?
Leave your information below, and we'll be in touch in 20 minutes or less.
COSTS TO INSTALL A CENTRAL AIR CONDITIONER
Air conditioning costs are also affected by:
Whether or not you already have a central heating system in place
Whether or not you need ductwork
Your home's insulation level
The brand and quality level of the AC unit you choose
The size of your home and the number of rooms
One of our professional contractors will perform a calculation on your home's livable square footage to determine the appropriate air conditioner for your home. A too­-large unit will cycle on and off all the time resulting in energy loss, and a unit that's too small will run constantly and cool your home inefficiently.
CONTACT A PROFESSIONAL HVAC CONTRACTOR TO INSTALL YOUR AC UNIT
Installing a split or central air conditioning unit is not a DIY project.  ­­It involves handling refrigerant, and only professionals licensed by the Environmental Protection Agency can handle it because it's considered a harmful chemical.
Contact Apex Air to help you with your air conditioning project. We offer competitive rates to help keep down the cost of air conditioning unit installation.
Back to Air Conditioning Installation
Air Conditioning Installation Costs In Vancouver WA & Portland OR
Serving the surrounding area
VANCOUVER | SALMON CREEK | ORCHARDS | BATTLE GROUND | RIDGEFIELD | CAMAS | WASHOUGAL | WOODLAND | LONGVIEW | KELSO | LA CENTER | HAZEL DELL | WALNUT GROVE | LAKE SHORE | CASCADE PARK | FIVE CORNERS | PORTLAND | GRESHAM | BEAVERTON | OREGON CITY | CLACKAMAS