Heat and Cool
Heat Pump Installation - Service - Repair
Heat Pump Specialists
Serving Portland OR - Vancouver WA - Longview WA
With the ability to both heat and cool, heat pumps are an excellent way to keep your home at just the right temperature - no matter the season. And, with the experts at Apex Air, installation and maintenance is a breeze! With over 55 years of combined experience serving homes throughout the Vancouver WA and Portland OR area, our highly skilled team of specialists is prepared to meet all of your heat pump needs. Call us today for a free, no-obligation estimate!
Locally Owned
Over 55 Years Combined Experience
We Design, Install, and Maintain
READY FOR A FREE ESTIMATE?
Leave your information below, and we'll be in touch in 20 minutes or less.
Heat Pump Installation
From enhanced heating and cooling to energy and cost savings, heat pumps can offer homeowners a number of great benefits. Though it may be daunting to install a brand new unit, the specialists at Apex Air are here to simplify the process and make your life easier. We proudly offer a wide selection of Byrant® heat pumps to choose from, and our qualified professionals can help you choose the best model for your needs. To get you started, here are a few things to keep in mind when shopping for a new heat pump:
Heating efficiency: The right heat pump can cut down on your energy usage and lower your utility bills. To help you choose an efficient heat pump, be sure to look at the Heating Seasonal Performance Factor (HSPF), which measures how effectively the unit will warm your home.
Cooling efficiency: Heat pumps are capable of more than just warming your home - they can also keep everything cool in the warmer months. To determine how efficiently the heat pump will cool, take a look at the Seasonal Energy Efficiency Ratio (Seer) rating, which is a measurement of how efficiently the heat pump can cool an area.
Bryant Heating and Air Conditioning
At Apex Air, we're Bryant® Factory Authorized Dealers. Since its founding in 1904, Bryant® has been an industry leader in the heating and air conditioning industry. The company provides various, high-performance, energy-efficient air conditioners, heat pumps, furnaces, humidifiers, thermostats, and more. Everything you need to make your home comfortable and safe. They really strive to deliver the best products to meet your needs above else.
View Our Bryant Products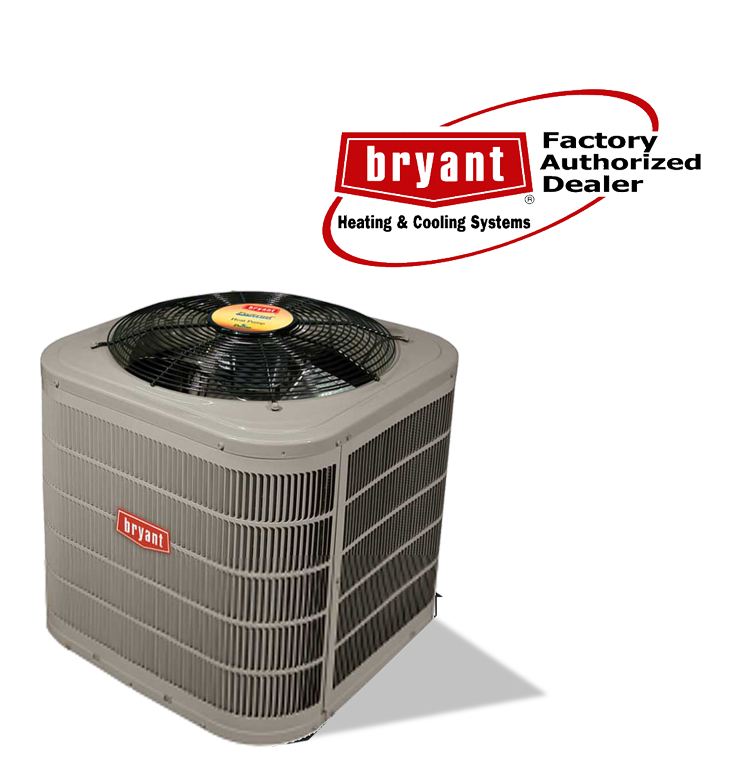 Ask Your Heating & Cooling Questions!
Leave your information below and one of our local HVAC specialists will be in touch with you shortly!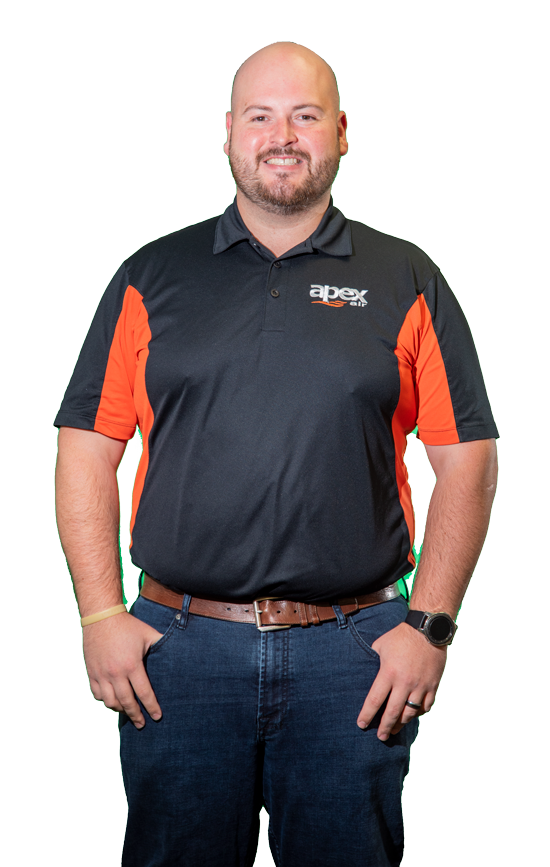 Heat Pump Repair
A malfunctioning heat pump can cause more issues than just uneven heating throughout your home. Here are some signs that your heat pump needs some attention:
Your energy bill is higher than usual.
The unit is not heating or cooling effectively.
There is moisture or leaking in the heat pump.
The heat pump is over 10 years old.
If your heat pump is acting up, don't wait to call the professionals at Apex Air! Our expert specialists can determine the root cause of the problem to get your heat pump up and running in no time. Give us a call today for a free estimate!
HVAC Contractor Reviews
"On the first chilly day of the season our heater would not start so we called Apex. They were able to get someone out the same day and Michael D did a great job at explaining how our system worked and got it up and going for us. Great customer service!"
Heat Pump Installation – Service – Repair In Vancouver WA & Portland OR
Serving the surrounding area
VANCOUVER | SALMON CREEK | ORCHARDS | BATTLE GROUND | RIDGEFIELD | CAMAS | WASHOUGAL | WOODLAND | LONGVIEW | KELSO | LA CENTER | HAZEL DELL | WALNUT GROVE | LAKE SHORE | CASCADE PARK | FIVE CORNERS | PORTLAND | GRESHAM | BEAVERTON | OREGON CITY | CLACKAMAS