Get Better Control
Thermostat Installation - Service - Repair
Your Local Thermostat Experts
Serving Portland OR - Vancouver WA - Longview WA
Types of Thermostats
Did you know there are many different thermostat options to choose from, each with its own set of advantages and disadvantages? Below are two common types of thermostats.
Programmable: Being able to precisely control the temperature of a living space or building has its benefits, especially the money that you'll save on energy costs. By not heating or cooling rooms that have no occupants in them, you're able to reduce the dependency you have on your thermostats and the wear and tear on your heating and cooling unit. You can essentially set it and forget it because the temperature will not change unless you program it to.
Non-Programmable: Thermostat options like these are either digital or non-digital depending on your needs and preferences. They often come with a large, backlit display that you can read easily. You're able to change the batteries out of the thermostats by accessing the flip out door.
Locally Owned
Over 55 Years Combined Experience
We Design, Install, and Maintain
READY FOR A FREE ESTIMATE?
Leave your information below, and we'll be in touch in 20 minutes or less.
Bryant Heating and Air Conditioning
At Apex Air, we're Bryant® Factory Authorized Dealers. Since its founding in 1904, Bryant® has been an industry leader in the heating and air conditioning industry. The company provides various, high-performance, energy-efficient air conditioners, heat pumps, furnaces, humidifiers, thermostats, and more. Everything you need to make your home comfortable and safe. They really strive to deliver the best products to meet your needs above else.
View Our Bryant Products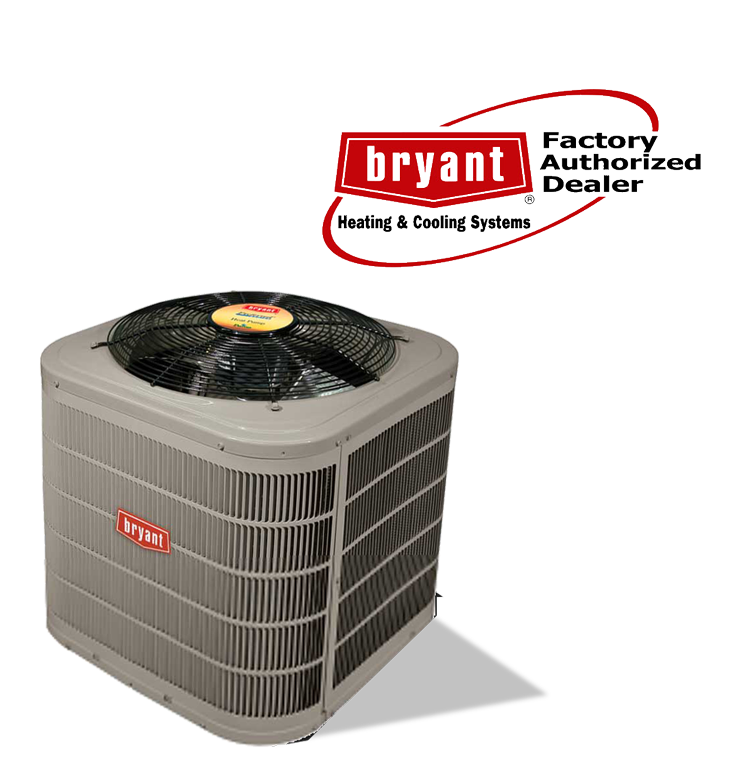 Ask Your Heating & Cooling Questions!
Leave your information below and one of our local HVAC specialists will be in touch with you shortly!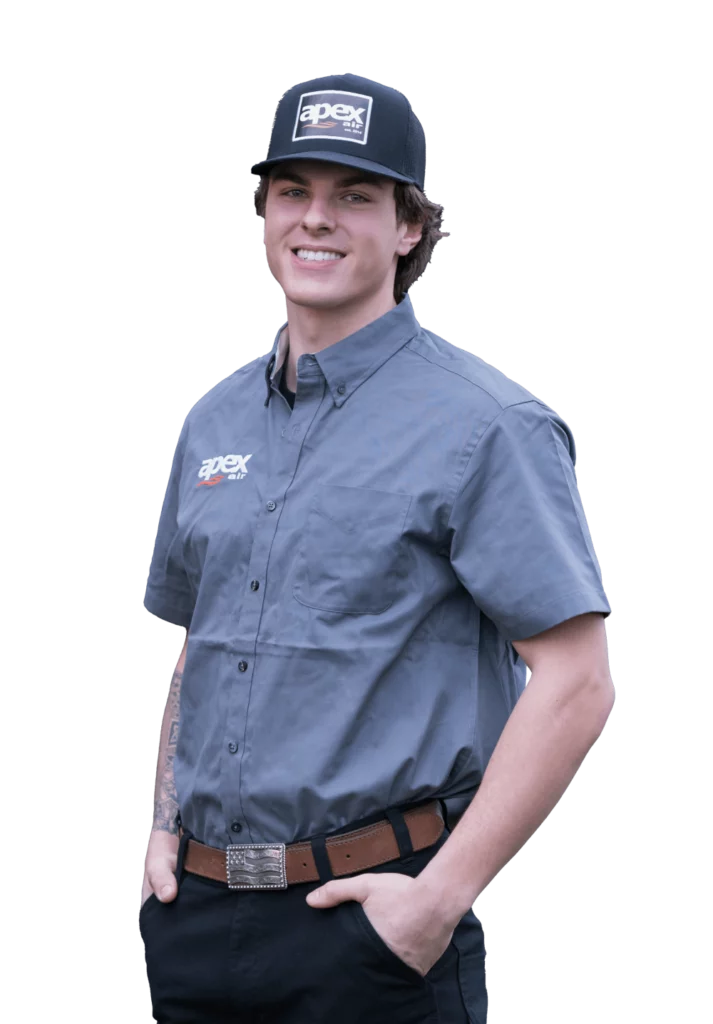 Thermostat Service
When properly installed, your thermostat will provide you with energy savings while heating and cooling your home, but if your thermostat ever needs maintenance or calibration, contact Apex Air. We're your local experts in thermostat service.
Thermostat Repair
Oftentimes if you're air conditioning or heating system isn't working properly, faulty thermostats are to blame. Your thermostat problem could be faulty wiring or it could be that the thermostat is detecting the wrong temperatures. Whatever the case, you can count on us for your thermostat repair needs. We'll quickly diagnose the problem and make the necessary repairs.
Quality Thermostat Installation
An updated thermostat gives you greater control of the environment you're in and reduces your expenses. The right thermostat options make it easy for you to adjust temperatures and go about your day without a second thought about how well the control panel is working. You just get to sit back, relax, and enjoy your comfortable home. When you're ready to upgrade your thermostat, give Apex Air a call. We provide a variety of programmable thermostats sure to improve your comfort levels.
HVAC Contractor Reviews
"On the first chilly day of the season our heater would not start so we called Apex. They were able to get someone out the same day and Michael D did a great job at explaining how our system worked and got it up and going for us. Great customer service!"
Thermostat Installation In Vancouver WA & Portland OR
Serving the surrounding area
VANCOUVER | SALMON CREEK | ORCHARDS | BATTLE GROUND | RIDGEFIELD | CAMAS | WASHOUGAL | WOODLAND | LONGVIEW | KELSO | LA CENTER | HAZEL DELL | WALNUT GROVE | LAKE SHORE | CASCADE PARK | FIVE CORNERS | PORTLAND | GRESHAM | BEAVERTON | OREGON CITY | CLACKAMAS