Go Ductless Today
Ductless Heat Pump Installation – Service – Repair
Ready for a Free Estimate?
"*" indicates required fields
Ductless Heat Pump Specialists
Serving Portland OR - Vancouver WA - Longview WA
Ductless heat pumps, also called mini-splits, are one of the most popular heating and cooling systems on the market. They are an effective and very efficient way to control the temperature in your home. Not only do they heat and cool your home, but they also control the humidity. Best of all, they're versatile. You can individually program the temperature in different areas of your home, creating zoned spaces.

Whether you're interested in having a ductless heat pump installed or you'd like your current one serviced, we can help. We sell, install, service, and repair ductless heat pump systems!
Is a Ductless Heat Pump Right for Me?
Ductless heat pumps are perfect for any size home and business because they allow you to direct the flow of air into different zones of your property. If there isn't anyone in a room or part of your building, there's no sense in heating or cooling it. With ductless heat pump systems, you're not wasting money by trying to regulate the temperature of an entire home or building.
Locally Owned
Over 55 Years Combined Experience
We Design, Install, and Maintain
READY FOR A FREE ESTIMATE?
Leave your information below, and we'll be in touch in 20 minutes or less.
Ductless Heat Pump Installation
Installing a new ductless heat pump at your home can significantly improve your home's comfort and energy efficiency. At Apex Air, we provide a generous selection of quality ductless heat pumps, and if you're not sure which is right for you, we can help. We are very knowledgeable in all HVAC systems, including ductless heat pump systems. When you count on us for your heat pump installation services, you can feel confident the job was done right. We have over 55 years of combined experience.
Ductless Heat Pump Service
Your ductless heat pump system will last you well above 20 years if you regularly have it serviced. This is why we're proud to offer ductless heat pump services. We'll come by your home, inspect your system, look for any underlying issues, clean your system and filters, and just ensure the system is working properly.
Bryant Heating and Air Conditioning
At Apex Air, we're Bryant® Factory Authorized Dealers. Since its founding in 1904, Bryant® has been an industry leader in the heating and air conditioning industry. The company provides various, high-performance, energy-efficient air conditioners, heat pumps, furnaces, humidifiers, thermostats, and more. Everything you need to make your home comfortable and safe. They really strive to deliver the best products to meet your needs above else.
View Our Bryant Products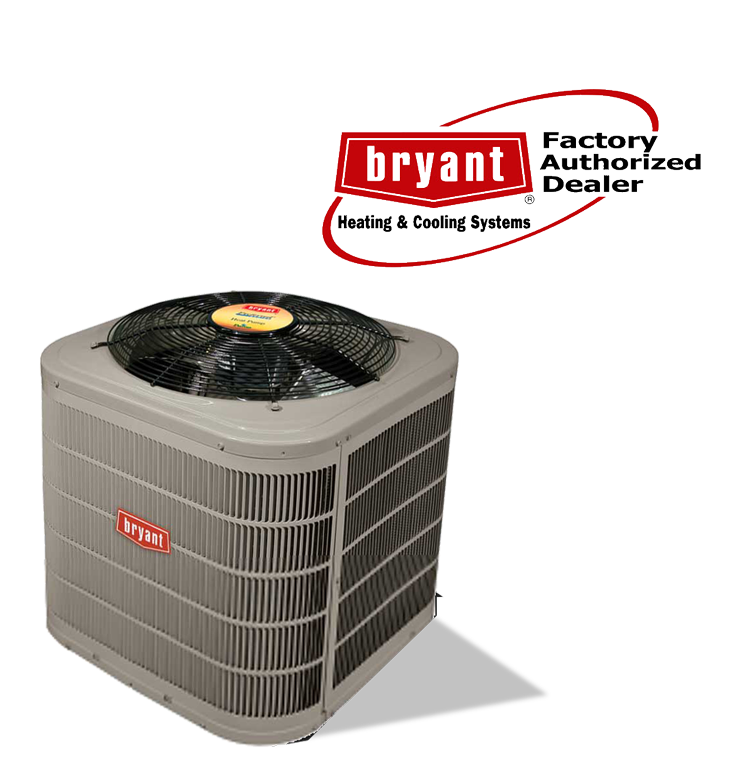 Ask Your Heating & Cooling Questions!
Leave your information below and one of our local HVAC specialists will be in touch with you shortly!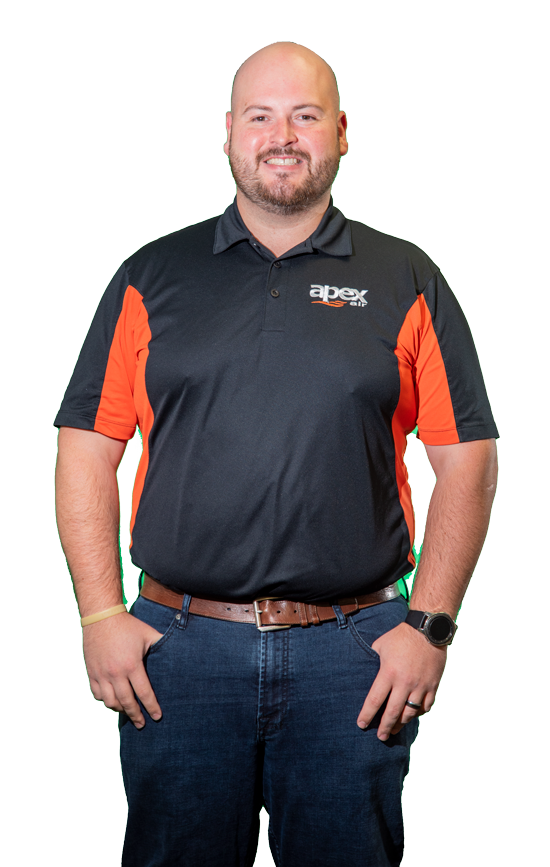 What is a Ductless Heat Pump System?
Residential ductless heat pumps consist of an outdoor standalone unit with a compressor or condenser in it and one or more indoor units. They're mounted to either the wall or the ceiling, whichever is more convenient. There are also free-standing floor units available.
How do Ductless Heat Pumps Work?
The condenser unit outside is connected to the inside units. Individual conduits house power cables, suction and refrigerant tubing, and a condensate drain. The indoor units replace traditional ductwork which is known for letting cool and warm air escape, costing you money in high energy bills.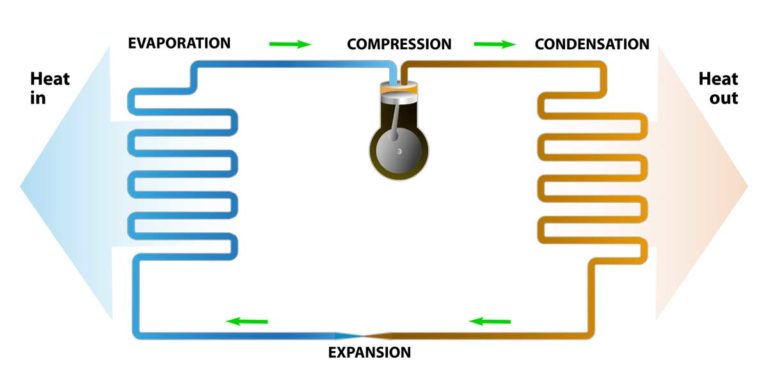 Residential ductless mini-split systems act as dehumidifiers making the air more comfortable to breathe at night for occupants. Ductless technology also increases energy efficiency by only heating and cooling rooms that people are actually in. The zones allow you to choose which rooms to adjust temperatures in and which to leave alone.
Ductless Heat Pump Repair
Because your ductless heat pump both heats and cools, it gets a lot of use, so it occasionally it may need repairs. If you're experiencing refrigerant leaks, electrical failures, or ice on your unit, contact us. Our HVAC contractors have years of experience working with ductless heat pumps. We provide ductless heat pump repair services on all brands of systems. We'll inspect your system, diagnose the problem, and quickly repair it. We know how important it is to keep your home comfortable so we provide fast and reliable service.
Ductless Heat Pump Installation In Vancouver WA & Portland OR
Serving the surrounding area
VANCOUVER | SALMON CREEK | ORCHARDS | BATTLE GROUND | RIDGEFIELD | CAMAS | WASHOUGAL | WOODLAND | LONGVIEW | KELSO | LA CENTER | HAZEL DELL | WALNUT GROVE | LAKE SHORE | CASCADE PARK | FIVE CORNERS | PORTLAND | GRESHAM | BEAVERTON | OREGON CITY | CLACKAMAS