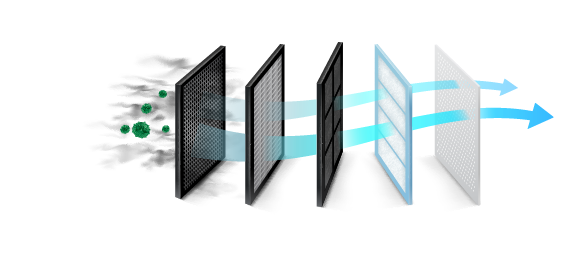 HOW DOES AN AIR PURIFIER WORK
Serving Portland OR - Vancouver WA - Longview WA
If you find yourself asking, "How does an air purifier work," you're like many people. Although you're aware that purifying machines exist, you have no clue how they operate.
Apex Air is happy to give you tips and guidance on the proper use of air purifiers. Consider this your short guide to buying, using, and caring for the model you prefer most to use inside your home.
THE PURPOSE OF FILTERS
An air purifier works by removing particles of dust, dirt, and allergens through a filter. The filters are typically part of a heating or air conditioning system. The air purifier is installed by an installation specialist who finds the perfect location for the air purifying machine to go.
WHERE THE AIR PURIFYING FILTER GOES INSIDE THE HOME
A filter housing is placed in the home between the furnace and the air return duct. This enables all of the air flowing into the furnace to be filtered and purified. Filters vary in material and type depending on your household needs.

READY FOR A FREE ESTIMATE?
Leave your information below, and we'll be in touch in 20 minutes or less.
THE HIGHEST EFFICIENCY FILTERS AVAILABLE
Among the most popular filters available is the HEPA or high-efficiency filter. It is designed to catch the smallest particles so that they don't pass through your ventilation system and into the air you and your family breathe. Keeping air filters clean and functioning increases the efficiency of the air purifier.
Answering the question, "How does an air purifier work," takes time initially.
Once you know how the machine operates, however, there's no extra effort to get it running and purifying the air around you. If you or a family member has allergies or asthma, having a good air purifying machine on hand is priceless.
You'll remove many of the particles that ail you and you'll have a cleaner, healthier home to live in. Clean air means better health altogether.
Back to Air Purifier Installation
How do air purifiers work In Vancouver WA & Portland OR
Serving the surrounding area
VANCOUVER | SALMON CREEK | ORCHARDS | BATTLE GROUND | RIDGEFIELD | CAMAS | WASHOUGAL | WOODLAND | LONGVIEW | KELSO | LA CENTER | HAZEL DELL | WALNUT GROVE | LAKE SHORE | CASCADE PARK | FIVE CORNERS | PORTLAND | GRESHAM | BEAVERTON | OREGON CITY | CLACKAMAS