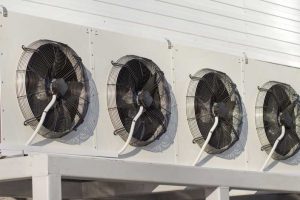 HVAC Installation Services for Businesses in the Portland OR & Vancouver WA Area
Serving Portland OR - Vancouver WA - Longview WA
Having a comfortable environment in your commercial space is essential to building a foundation for success. Here in the Pacific Northwest, we experience a wide range of temperatures, so you'll want a high-quality HVAC system that can provide your staff and customers with a comfortable environment from summer to winter and back again.
At Apex Air, we specialize in reliable commercial HVAC systems that allow your business to put its best foot forward. From installation to repairs, whether it's heating or cooling or indoor air quality, trust Apex Air for all your commercial HVAC needs.
READY FOR A FREE ESTIMATE?
Leave your information below, and we'll be in touch in 20 minutes or less.
Why Trust Apex Air for Your Commercial HVAC System Install?
If your commercial heater or air conditioner is old, inefficient, or seems to require constant repairs, it may be time to start considering the benefits of installing a new HVAC commercial system. It's an investment, but it will pay for itself many times over with the vastly improved comfort and efficiency it brings. Consider all of the ways new and improved heating and cooling systems can benefit your business:
Improved employee comfort leads to greater job satisfaction; improved customer comfort leads to better online reviews and reputation.
Enjoy greater comfort while also reducing your energy bills due to increased efficiency.
Decreased energy usage also reduces your carbon footprint, which can be helpful when applying for green-friendly certification programs.
Older HVAC systems can have negative impacts on indoor air quality; new systems will ensure you're breathing the best air quality possible.
Reduced repair costs add up to big savings over time.
When you're finally ready to upgrade to a new energy-efficient HVAC system, we can help. We provide a wide variety of commercial HVAC units. We'll help you choose the right size of system for your building, and install it for you. We're licensed, bonded, and insured, so you're protected when we're on the job.
When is the Right Time to Replace or Repair Your Commercial HVAC System?
Timing your HVAC replacement for the optimal time can be difficult. Fortunately, your system will often give you some warning signs before it completely fails. Being able to identify these warning signs can help prevent costly commercial HVAC repairs. Be sure to pay attention to these warning signs your HVAC system may need a checkup:
Your system is blowing out the wrong temperature
Your HVAC system is constantly running
Your HVAC system turns on and off
Water leaks are your HVAC unit
Unusual sounds
Dusty air
If you're experiencing any of these problems, call and speak with our commercial HVAC specialists. In addition to installation, we also offer a full range of commercial HVAC repair and maintenance services. When you contact us for your commercial HVAC repair, we'll send an expert technician out as soon as possible to inspect your system and give you an accurate estimate. Then, we'll perform the your HVAC repairs as needed.
Experts in Commercial HVAC Installation & Repairs
At Apex Air, we understand how important your HVAC system is to your comfort and your business' success. If your HVAC system has failed you, contact us. We sell, install, service, and repair commercial HVAC systems. We'll have your system up and running again in no time. Our HVAC contractors are highly experienced, highly-trained, and NATE certified.
We strive for 100% customer satisfaction and provide only high-quality results. To receive your free estimate, give us a call today!
Back to Commercial HVAC Contractor
Commercial HVAC Installation In Vancouver WA & Portland OR
Serving the surrounding area
VANCOUVER | SALMON CREEK | ORCHARDS | BATTLE GROUND | RIDGEFIELD | CAMAS | WASHOUGAL | WOODLAND | LONGVIEW | KELSO | LA CENTER | HAZEL DELL | WALNUT GROVE | LAKE SHORE | CASCADE PARK | FIVE CORNERS | PORTLAND | GRESHAM | BEAVERTON | OREGON CITY | CLACKAMAS