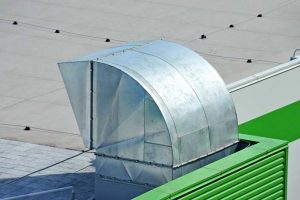 Package Unit Installation & Repair for Businesses
Serving Portland OR - Vancouver WA - Longview WA
Package units also called rooftop units, provide buildings with a comfortable indoor environment throughout the year, without unsightly, bulky equipment in sight. Package units include heating and air conditioning components within a single compartment. The weatherized compartment routes conditioned air through ducts into interior spaces.
Our commercial packaged unit installations include several heat source options:
Heat Pumps
Natural Gas
Electric
Hybrid
Hydronic Systems
READY FOR A FREE ESTIMATE?
Leave your information below, and we'll be in touch in 20 minutes or less.
Types of Package Units
Package units come in a variety of configurations and sizes, so you can select the combination of heating and air conditioning options that work best in your establishment.
Heat pumps are an ideal heating option for areas with mild winters, such as here in the Pacific Northwest. Heat pumps do not use fuel to produce heat. Instead, they extract heat from air, water or the ground and transfer heat to the interior during winter.
During hot summer months, the unit extracts heat from the indoors and routes it outside. Hybrid heat systems use a heat pump to provide heat until the temperature drops to a predetermined setting. At that time, a higher capacity furnace automatically kicks in. Hybrid systems reduce fuel usage without compromising indoor comfort.
Hydronic systems use water as a medium to deliver heat. Water acts as a refrigerant, absorbing heat at the source and transferring it to the place to be heated. Rather than sending heated air through ducts located near ceilings, hydronic heating systems deliver radiant heat through floor units. As a result, heat loss is minimized and drafts are eliminated.
Commercial Packaged Unit Repair
When your packaged unit works well, it doesn't take much of a toll on the unit as it does when it needs to be repaired or replaced. Normal wear and tear can cost you your HVAC system fast. This is why we're proud to offer commercial packaged unit repair services. Even if we didn't install your system, we'll still repair and service it!
Regular HVAC maintenance is also how you safeguard your investment and make sure the people inside your business are comfortable. It's important to keep in mind how this affects productivity, too. Employees do a better job at work when they have a comfortable work environment.
We also provide 24-hour emergency service for commercial customers in the Vancouver and Portland metropolitan area. Our HVAC contractors are trained to install and repair all major brands of heating and air conditioning equipment.
Professional Commercial Package Unit Installation
A commercial packaged unit is ideal because it doesn't take up space in your building. It's accessible from the roof and so frees up valuable square footage for your business. If you're interested in a commercial package unit installation, Apex Air is here to help. As your local Bryant® Factory Authorized Dealer, we offer a full line of Bryant® packaged units sure to fit your needs and your budget.
Then, after your package unit has been installed, consider us for your commercial packaged unit repair services. We have more than 55 years of experience in HVAC systems, including commercial package unit installations and repairs. We custom-design systems that are tailored to the individual heating and air conditioning needs of each establishment. Schools, shopping malls, hospitals, and manufacturing sites are among the types of businesses that use package units.
Back to Commercial HVAC Contractor
Commercial Package Unit Installation In Vancouver WA & Portland OR
Serving the surrounding area
VANCOUVER | SALMON CREEK | ORCHARDS | BATTLE GROUND | RIDGEFIELD | CAMAS | WASHOUGAL | WOODLAND | LONGVIEW | KELSO | LA CENTER | HAZEL DELL | WALNUT GROVE | LAKE SHORE | CASCADE PARK | FIVE CORNERS | PORTLAND | GRESHAM | BEAVERTON | OREGON CITY | CLACKAMAS