HVAC Contractor in Kelso WA
HVAC Services in Kelso WA
Located in southwestern Washington, just east of Longview is the beautiful city of Kelso. With its stables, museums, and parks Kelso has plenty to offer. If you live or work in this great community and are looking for an HVAC contractor you can trust, contact OlsenDaines. We're a locally-owned-and-operated HVAC company that's been serving the Kelso for years. We specialize in furnaces, air conditioners, heat pumps, dehumidifiers, and everything else to keep your home comfortable.
Also serving
Expert HVAC Contractor

18004 NE 72nd Ave
Vancouver, WA, 98686

See What Satisfied Customers Have To Say About Apex Air!

"Apex's customer service is unmatched. Their sales and service were both professional and helped walk me through options. I found it refreshing that they didn't try to sell me the most expensive option and instead recommended a system that met my needs. We love the new system and just in time before the weather got really cold. Highly recommended."

- Jeff F.
Vancouver, WA
READY FOR A FREE ESTIMATE?
Leave your information below, and we'll be in touch in 20 minutes or less.
Why Choose Apex Air ?
Our skilled staff has the experience and technical knowledge to design, install, and maintain today's most energy-efficient commercial and residential heating and air conditioning systems. Whether you need a furnace installed in your Davis Terrace home or a heat pump in your business, we're here for you. We have over 40 years of combined experience. We offer 24/7 emergency repairs and free estimates. So next time you need fast and reliable HVAC services in Kelso, contact Apex Air!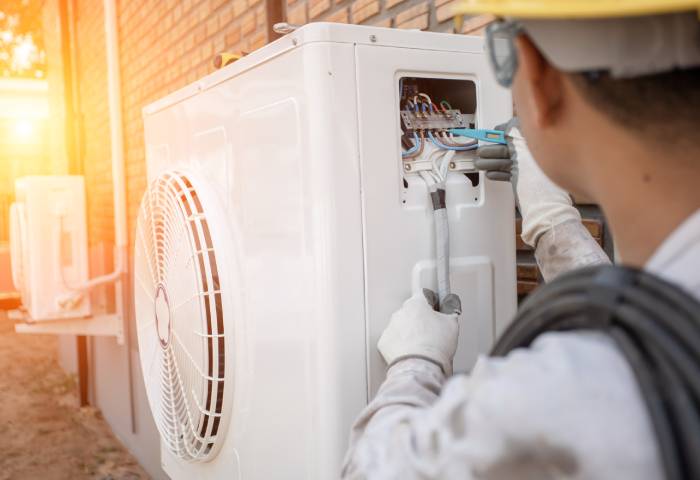 Kelso In Vancouver WA & Portland OR
Serving the surrounding area
VANCOUVER | SALMON CREEK | ORCHARDS | BATTLE GROUND | RIDGEFIELD | CAMAS | WASHOUGAL | WOODLAND | LONGVIEW | KELSO | LA CENTER | HAZEL DELL | WALNUT GROVE | LAKE SHORE | CASCADE PARK | FIVE CORNERS | PORTLAND | GRESHAM | BEAVERTON | OREGON CITY | CLACKAMAS