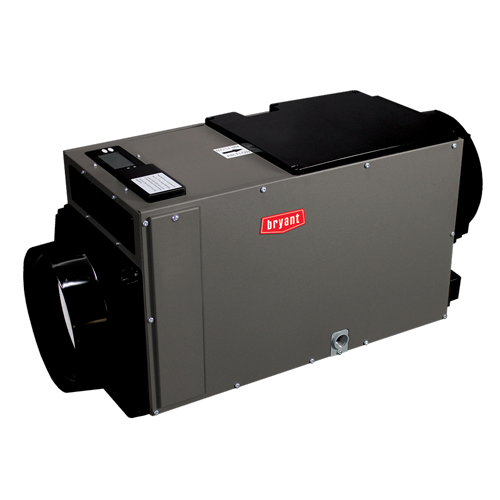 HOW DOES A DEHUMIDIFIER WORK?
Serving Portland OR - Vancouver WA - Longview WA
How does a dehumidifier work? It works rather easily. In fact, once you have an idea of how it operates, you'll be better equipped to take care of the one you've got. That's less money spent replacing a dehumidifier that has quit before its projected lifespan was up.

READY FOR A FREE ESTIMATE?
Leave your information below, and we'll be in touch in 20 minutes or less.
PULLING EXCESS MOISTURE FROM THE AIR
A dehumidifier pulls excess moisture from the air. This helps keep temperatures inside the home cool and comfortable. After all, when humidity is an issue, you'll see signs of it all around you in the way of buckling flooring, pools of water, and mold.
For example, your floors and stairs will creak because they've swelled with excess moisture. You may also see water stains on walls and carpeting. Additionally, if there is too much moisture in the air, you can count on mold growing and breathing in dangerous spores.
REMOVING ALLERGENS ONE PARTICLE AT A TIME
Dehumidifiers also help with dust and allergens. And, if you've experienced a lot of either in your home, you'll be pleased to know that dehumidifying the air helps remove a lot of contaminants that kick up asthma and allergies. That helps you breathe easier.
GIVING INSECTS AN EVICTION NOTICE
When the climate inside is relatively dry, you keep unwanted visitors out of your home. A dehumidifier helps keep roaches, silverfish, and centipedes outside where they belong. You don't have to worry about bug infestations when there isn't excess moisture in the air.
LOWERING COSTS WITH DEHUMIDIFIER MAINTENANCE
Figuring out how does a dehumidifier work helps you lower the costs of repairs and replacement parts. It also gives you more bang for your buck because it increases the lifespan of the machine. Plus, you won't have to worry about dry air causing your allergies, sore throats, and headaches because you'll always have fresh, clean air to breathe.
Back to Dehumidifier Installation
How Does a Dehumidifier Work? In Vancouver WA & Portland OR
Serving the surrounding area
VANCOUVER | SALMON CREEK | ORCHARDS | BATTLE GROUND | RIDGEFIELD | CAMAS | WASHOUGAL | WOODLAND | LONGVIEW | KELSO | LA CENTER | HAZEL DELL | WALNUT GROVE | LAKE SHORE | CASCADE PARK | FIVE CORNERS | PORTLAND | GRESHAM | BEAVERTON | OREGON CITY | CLACKAMAS