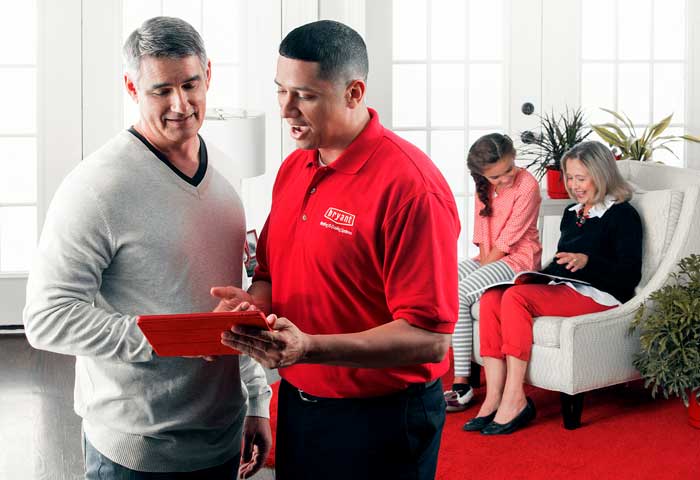 HOW LONG DOES A DEHUMIDIFIER LAST?
Serving Portland OR - Vancouver WA - Longview WA
How long does a dehumidifier last? This is a question we get all the time but a legitimate one nonetheless. According to a National Association of Home Builders study, the average lifespan of a dehumidifier is about eight years depending on the amount of wear and tear it receives.
WHAT THE EXPERTS SAY ABOUT THE LIFESPAN OF DEHUMIDIFIERS
The study results were based on surveys of researchers, trade associations, and manufacturers. Some even say that the typical dehumidifier lasts three to five years when used consistently. It's a safe bet to say that the average dehumidifier lasts anywhere from three to eight years depending on its brand, cleaning regimen, and amount of usage.

READY FOR A FREE ESTIMATE?
Leave your information below, and we'll be in touch in 20 minutes or less.
CLEANING AND SERVICING DEHUMIDIFIERS MAKE THEM LAST LONGER
If cleaned and serviced regularly, it can last a good deal longer. If you're the type of person that uses a dehumidifier year-round, you're going to have to replace it sooner than someone who uses it less frequently. When the size of the unit is too small for the space, it will work twice as hard and last half as long as it would if it were appropriately sized.
MAKE SURE TO CHANGE OUT FILTERS
Dehumidifiers require little maintenance. You'll have to change them once or twice a year which is a minimal expense. You'll also want to have them cleaned regularly. This removes dust and debris from the unit, making it easier to use for longer periods of time.
How long does a dehumidifier last? With care, it can last a long time. Running it doesn't cost you much money and keeping it cleaned and maintained requires minimal effort. It's one of the many ways to safeguard your home and occupants by removing contaminants and excess moisture from the air.
Back to Dehumidifier Installation
How Long Does a Dehumidifier Last? In Vancouver WA & Portland OR
Serving the surrounding area
VANCOUVER | SALMON CREEK | ORCHARDS | BATTLE GROUND | RIDGEFIELD | CAMAS | WASHOUGAL | WOODLAND | LONGVIEW | KELSO | LA CENTER | HAZEL DELL | WALNUT GROVE | LAKE SHORE | CASCADE PARK | FIVE CORNERS | PORTLAND | GRESHAM | BEAVERTON | OREGON CITY | CLACKAMAS