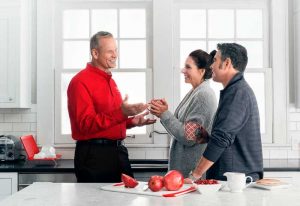 ENERGY EFFICIENCY BENEFITS OF A FURNACE
SERVING SOUTHWEST WASHINGON | VANCOUVER WA – BATTLE GROUND – CAMAS – LONGVIEW – PORTLAND OR
The energy efficiency benefits of a furnace are enormous. In fact, if you want to experience the highest level of comfort from your heater, you've got to have an idea how to care for it. This ensures that it's in good working order the very first time you turn it on when winter temperatures begin.
LOWER ENERGY BILLS MEANS MORE SAVINGS FOR YOU
When a furnace works efficiently, energy bills will lower. If you're trying to see how much you'll save by installing a new furnace, you need to consider the unit's annual fuel-utilization-efficiency (AFUE) rating. Furnace energy efficiency is measured as a percentage which reflects its efficiency as well as its impact on the environment.

READY FOR A FREE ESTIMATE?
Leave your information below, and we'll be in touch in 20 minutes or less.
NEAR PERFECT EFFICIENCY ON NEWER UNITS
Furnaces have become more energy-efficient in recent years, making them a sound investment for home and business owners alike. High AFUE units achieve 97% efficiency which is near perfect. Why not consider replacing your old furnace with something that will generate additional savings throughout the years?
UNITS PAY FOR THEMSELVES IN ENERGY SAVINGS
The energy efficiency benefits of a furnace make a new unit well worth the cost. You'll have peace of mind that it's doing what it needs to in order to keep your home warm and comfortable. You won't have to worry about making an emergency call to a technician because your heater has gone out or won't even turn on.
Back to Furnace Installation
Energy Efficiency Benefits In Vancouver WA & Portland OR
Serving the surrounding area
VANCOUVER | SALMON CREEK | ORCHARDS | BATTLE GROUND | RIDGEFIELD | CAMAS | WASHOUGAL | WOODLAND | LONGVIEW | KELSO | LA CENTER | HAZEL DELL | WALNUT GROVE | LAKE SHORE | CASCADE PARK | FIVE CORNERS | PORTLAND | GRESHAM | BEAVERTON | OREGON CITY | CLACKAMAS