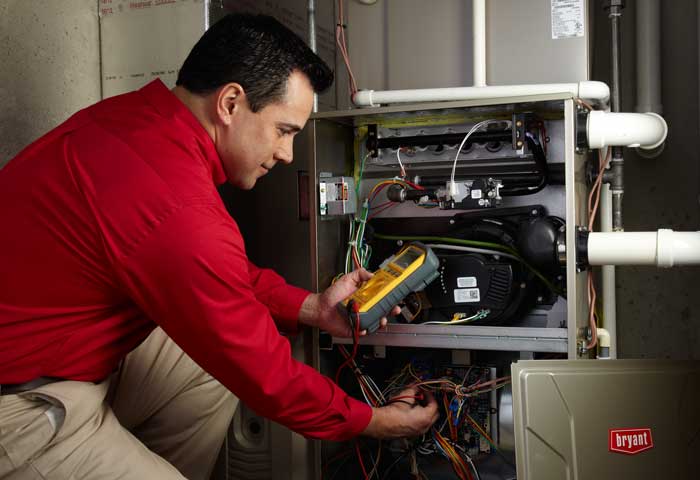 HOW OFTEN SHOULD A FURNACE BE MAINTAINED?
Serving Portland OR - Vancouver WA - Longview WA
If you're curious how often a furnace should be maintained, you can rest easy. You have come to the experts. We'll explain furnace maintenance so you know exactly what to do to keep your furnace in good working order. In short, servicing your furnace before winter is ideal because that's when you'll use the heater the most.
KEEP YOUR FURNACE WORKING OPTIMALLY
There are a number of ways to keep your furnace in good working order. By inspecting and cleaning it prior to its first use of the season, you ensure that it doesn't run into any problems in the winter when you need it most. Our experts will give you advice on how to prevent damage to the furnace so it doesn't show signs of wear and tear quickly.

READY FOR A FREE ESTIMATE?
Leave your information below, and we'll be in touch in 20 minutes or less.
DON'T LET AN OLD FURNACE COST YOU YOUR HEALTH
If a furnace is defective or needs a repair, it can cost you your health. Don't allow the occupants of your home or business to breathe in gas fumes or unnecessary dust because you failed to have the furnace serviced. A thorough inspection keeps everyone safe and healthy.
KEEP YOUR HEATER RUNNING FOR A LONG TIME
Maintenance also prolongs the life of the unit. A service technician diagnoses the problem and then gets to work to resolve it.
Back to Furnace Installation
How Often Should a Furnace be Maintained? In Vancouver WA & Portland OR
Serving the surrounding area
VANCOUVER | SALMON CREEK | ORCHARDS | BATTLE GROUND | RIDGEFIELD | CAMAS | WASHOUGAL | WOODLAND | LONGVIEW | KELSO | LA CENTER | HAZEL DELL | WALNUT GROVE | LAKE SHORE | CASCADE PARK | FIVE CORNERS | PORTLAND | GRESHAM | BEAVERTON | OREGON CITY | CLACKAMAS