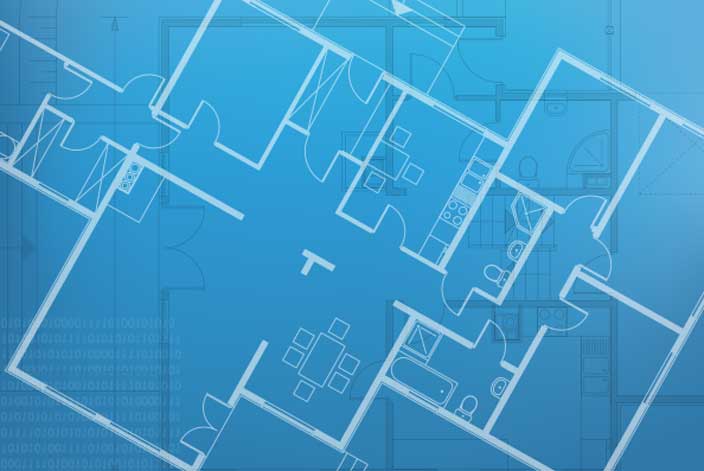 HVAC Design for Businesses
Serving Portland OR - Vancouver WA - Longview WA
At Apex Air, we offer a comprehensive solution for all your commercial HVAC design requirements. We take immense pride in our capacity to create and construct tailored HVAC systems that perfectly align with the unique demands of your business. Our commitment to excellence extends to providing you with a unified source for both design and installation in the Portland Metro area, ensuring that the work consistently meets our rigorous standards of quality. 
READY FOR A FREE ESTIMATE?
Leave your information below, and we'll be in touch in 20 minutes or less.
Our Commercial HVAC Design Process 
The experienced contractors on our team specialize in HVAC design for new construction projects, remodel projects, and building upgrades. To begin a new project, we'll determine your business's heating and cooling needs and your design goals to ensure you're getting exactly what you need.
At Apex Air, we work with the building owner and contractors to understand the scope of the project and the specific needs to provide efficiency and reliability. Our design and build services include:
HVAC Drafting, Design, and Engineering Services
Lead Calculations
Optimization of Energy Efficiency and Comfort
Integration With Ventilation and Electrical Systems
Ongoing Service and Maintenance
Why a Custom HVAC Design Is a Good Idea for Your Business
Investing in a custom HVAC design for your commercial space isn't just a smart decision – it's a game-changer. Here's why tailored HVAC design can make a significant difference for your business:
Energy Efficiency:

Optimal HVAC design is all about achieving energy efficiency. This means reduced operational costs and a more environmentally friendly footprint for your business. By customizing your HVAC system, you can ensure that you're using only the energy you need, helping you save money in the long run.

Enhanced Comfort:

Your workspace should be a comfortable and productive environment for employees and clients alike. With a custom-designed HVAC system, you can eliminate uncomfortable temperature variations and ensure consistent, reliable comfort throughout your premises.

Cost Savings:

An HVAC system that's tailored to your space can help you save on initial installation costs and long-term operational expenses. By avoiding the purchase of oversized equipment and minimizing energy waste, you'll experience cost savings that directly impact your bottom line.

System Longevity:

Custom HVAC designs ensure that your system operates efficiently, reducing wear and tear. This can extend the lifespan of your equipment, minimizing the need for frequent replacements or repairs, and providing a more sustainable solution.

Improved Indoor Air Quality:

Quality HVAC design considers not only temperature control but also air filtration and circulation. Custom solutions can help maintain excellent indoor air quality, which is crucial for the well-being of your employees and visitors.

Increased Property Value:

A well-designed and energy-efficient HVAC system adds value to your commercial property. It's an investment that not only pays off through cost savings but also enhances your property's resale or rental potential.

Adaptability:

As your business evolves, so do your HVAC needs. Custom designs allow for flexibility and scalability, making it easier to adapt to changing requirements, whether due to expansions or shifts in business operations.

Compliance and Regulations:

Staying compliant with local and industry-specific regulations is essential for any business. A custom HVAC design can help ensure that your system adheres to all necessary codes and standards.
Interested in Custom HVAC Design for Your Business? Call Us Today! 
Ready to elevate your commercial space with a custom HVAC solution that matches your business's unique needs and aspirations? At Apex Air, we don't just design HVAC systems; we create comfortable, cost-effective, and sustainable environments for businesses. Our commitment to excellence, expertise in the field, and passion for innovation sets us apart as your trusted partner in commercial HVAC design in the Portland Metro area. We've worked with hundreds of customers in the area to make sure their heating and cooling needs were met, and we'll help you too.
Our HVAC contractors are licensed, insured, and NATE-certified. Contact us to schedule your HVAC design consultation today! We look forward to working with you.
Back to Commercial HVAC Contractor
Commercial HVAC Design In Vancouver WA & Portland OR
Serving the surrounding area
VANCOUVER | SALMON CREEK | ORCHARDS | BATTLE GROUND | RIDGEFIELD | CAMAS | WASHOUGAL | WOODLAND | LONGVIEW | KELSO | LA CENTER | HAZEL DELL | WALNUT GROVE | LAKE SHORE | CASCADE PARK | FIVE CORNERS | PORTLAND | GRESHAM | BEAVERTON | OREGON CITY | CLACKAMAS